Inspiring, beautiful and impressive documentaries
We have recommended only one film so far: "Before the flood", by Leonardo DiCaprio – because DiCaprio gathers countless facts and travels many places in the world where the effects of the climate crisis have long been obvious. Already the very beginning of the film, in which he talks about the "Garten der Lüste" (Garden of earthly delights), the triptychon of Hieronymus Bosch, is very touching.
Of course, there are many other films that wake us up and show us the urgency of climate issues, such as, for example, "An Inconvenient Truth" by Davis Guggenheim, who accompanies former US Vice President Al Gore in his fight against global warming. (In the meantime, there is also a sequel from 2017).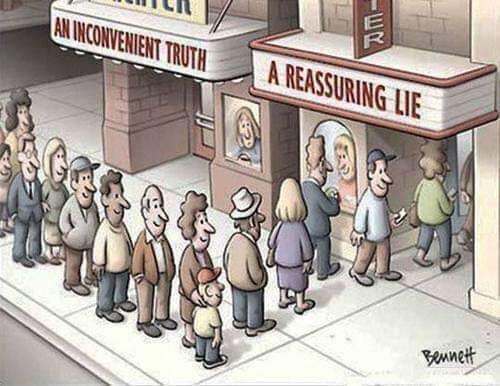 This cartoon, which we also pictured in the above article, shows the problem that always arises when we should deal with such uncomfortable truths – we prefer, for example, at the end of a long working day, the reassuring, the mollifying …
Now I have selected three documentaries that give us a third opportunity: by enchanting us, by showing us the incredible diversity of nature and its inherent intelligence, creativity and beauty – just inspiring us and thus making us even more aware of how valuable and worthy of protection our living planet is.
I. The Diversity of Life
I keenly recommend the documentation "The biggest little farm" from 2018 (thanks to Helga for the tip :-)) . The film accompanies John and Molly, two city slickers who make the dream of owning their own farm come true, a process over ten years – it shows "how a dried-up and uncultivated piece of land awakens to a diverse new life through regenerative agriculture" (as the film's website states). How humans, wild and farm animals, vegetation and climate mutually depend on each other and are intrinsically linked, is impressively conveyed. The blossoming of the farm is beautiful and very touching to experience. The film is also suitable for older children (available from various streaming providers).
II. The Dignity of Life
A documentary from northern Germany: "Butenland", from 2019, about the former dairy farmer Jan Gerdes and the animal welfare activist Karin Mück, who have created a place on their farm Butenland where animals can live and grow old with dignity.
"A radical counter-model to livestock farming," the film's website states, "focusing on the needs of animals, far from any economic interests." It is particularly impressive how much a life with respect for animals also affects people, radiates back to us, so to speak. Jan Gerdes, even after the changeover to a "organic farm", could no longer operate without constantly working above the stress limit, so that he finally decided to give up the dairy farm and to develop new perspectives.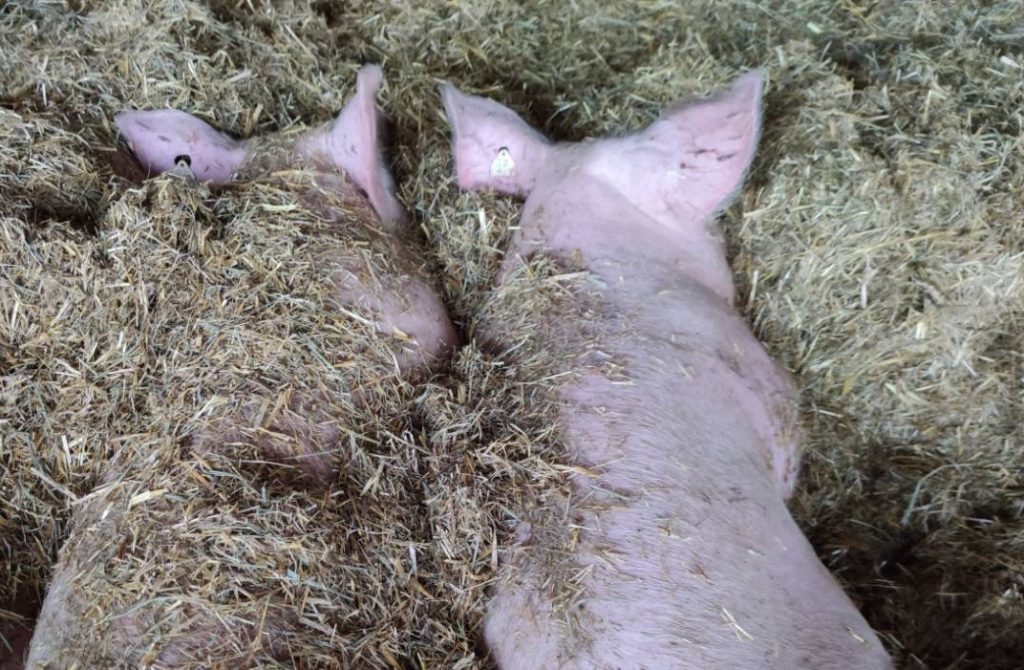 Now everyone, both human beings and animals, seem to be living with a meaningful and beneficial coexistence on Farm Butenland; Joy and quality of life, but also age and illness, mutual care, living and dying with dignity, all this comes together for the animals, but also for the people there. – A film that, almost by the by, makes people leave the organic dairy products on the shelf and look for the vegan alternative.
The documentary is more suitable for older teenagers, children should be spared from the short but cruel scenes from the experimental laboratories where the animal rights activists used to be active. The film is available in German with English subtitles
III. The Intelligence of Life
A film I would never have watched if it hadn't been recommended to me several times: "My Octopus Teacher" from 2020. "In this South African documentary, an octopus takes a skin diving filmmaker into his world," the film info says. That didn't appeal to me so much at first.
But what unfolds when filmmaker Craig Foster climbs into the ten-degree warm (or rather cold) water – every day for a whole year – at the Cape of Good Hope to meet "his" squid female is absolutely worth seeing. Incredible how intelligent, curious, playful and trustful these beings can be. It is exciting, funny, touching, sometimes dramatic – and definitely impressive to see. "You will doubt whether humans are really smarter than eight-armed squid that thinks and feels with every tentacle," one reviewer wrote in "Die Zeit". The film is available on Netflix and is also suitable for (slightly larger) children.
IV. The Unfoldment of Life
Finally, a classic: "The Man Who Planted Trees" (L'homme qui plantait des arbres), a short story by Jean Giono from 1953. The shepherd Elzeard Bouffier lives in the barren, dry mountainous area of the Provence, South France, where, as the title suggests, he steadily and tirelessly plants trees – until new forests and entire life-cycles of nature reemerge and life finally returns to the lower situated villages. The story is a reminder of how much a single person can contribute, the author himself wrote: "The goal was to promote love for the tree, or more precisely to ignite the love for planting trees (which has always been one of my dearest ideas)." The text can be found as a pdf for free on the net, there is also a very nice animated short film, which was awarded an Oscar in 1988 (our link leads to the english version).