Simone Regina Adams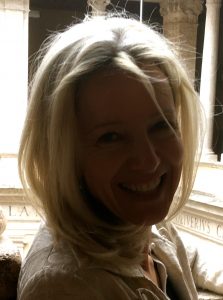 Simone Regina Adams, Psychotherapist in her own practice, Psychologist, Psychotherapist and Art Therapist.
Further training i.a. in Psychological Trauma Therapy (EMDR), Client-Centered Therapy by C. Rogers and Body Psychotherapy based on Depth Psychology. Member of Psychologists for Future since 2019.
She is an author and lecturer in the field of literature at various educational institutions. She received the Werner Bräunig Prize (2011), was a scholarship holder of the German Writer's Circle in Baden-Württemberg, of the Stuttgart Writers' House (2014) and at the North Sea (2016).
Josef Rabenbauer
Josef Rabenbauer, Dr. med. and specialist in Psychotherapeutic Medicine and Psychosomatics in his own practice with a focus on Depth Psychology.
Further education with Hunter Beaumont, Gila Rogers and the Ridhwan School of A.H. Almaas. He leads Self-Exploration groups for which he published a book (Josef Rabenbauer & Gabriele Michel: Sich selbst erforschen – Als tägliche Praxis und spiritueller Weg).
Member of Psychologists for Future since 2019.